Below - New Musical
Written and Directed by Alinka Angelova
Lyrics and Melodies Created by Alinka Angelova
Instrumental Music by Various Artists from Epidemic Sound
Synopsis
Defiant siblings are kidnapped by an evil Queen, and their innocent little sister must try to save them before it's too late with the help of a heavenly-like being.
Fantastic music and humour with a storyline that will leave you breathless!
Cast
Nicole McCafferty: Velacia
Ryley Lloyd: Phantasia
Brent Campbell: Gavin
Brooklyn Chenard: Francine
Braelyn Sutton: Gabriella (A)
Lyrik Alkema: Gabriella (B)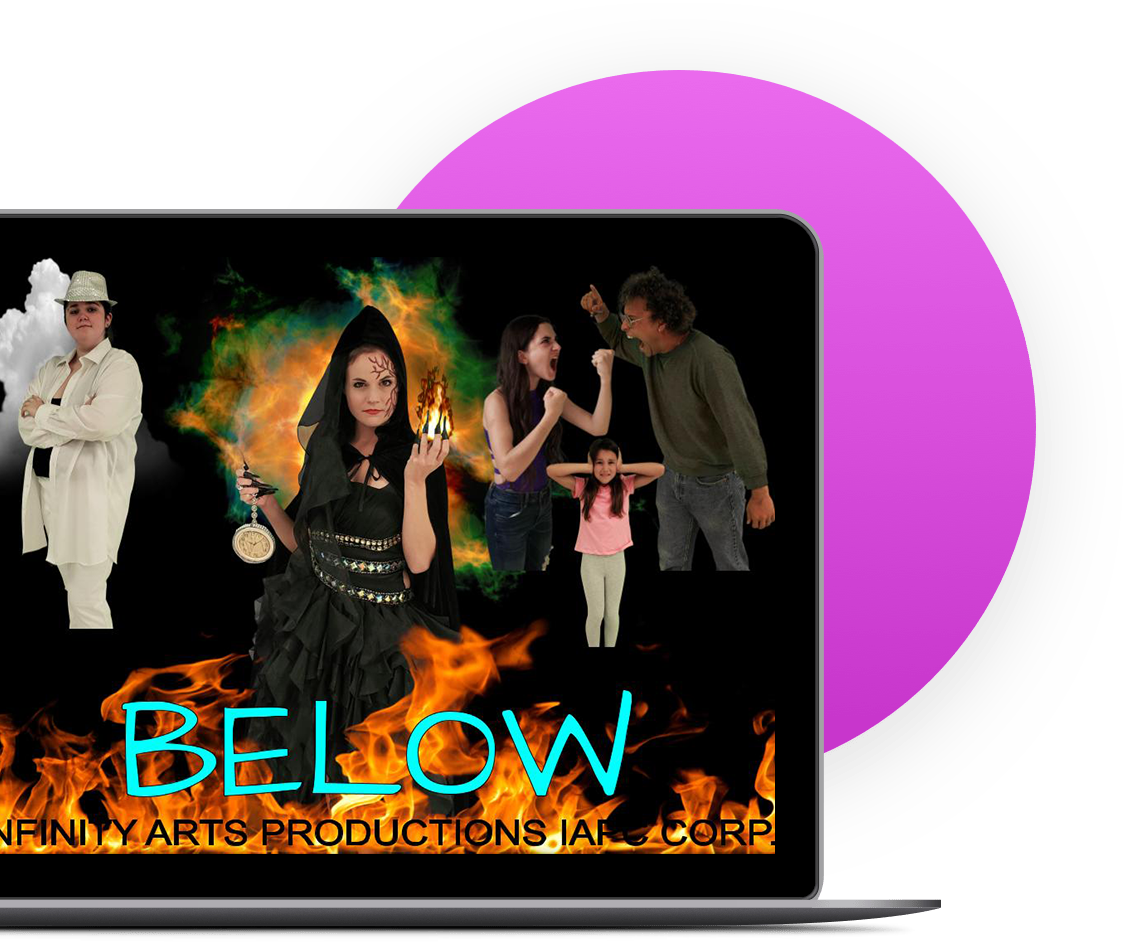 Click Online Stream Show Dates
4 Alliance Blvd, unit #4 & 5, Barrie ON, L4M 5J1
LIVE: $30.60 per person
ONLINE: $25.50 per household
If we happen to go into lockdown and you have already purchased a ticket for the live show, you will be reimbursed the difference through e-transfer. You will receive a link for online streaming one hour prior to showtime to your email inbox.
How To Purchase Tickets
Box Office (In person): 4 Alliance blvd. Unit #4 Barrie, ON L4M 5J1 (At Infinity Stage Inside Infinity Performing Arts Studio)
By Etransfer: info@ipastudio.net (please put First/Last name, email address and phone number in the notes)
By phone: 705-881-5578